Google has added support for emoji translation to its popular Chrome browser for iOS and Android. Instead of boring and bland text, users can capture the sentiment of each page through efficient and emotive illustrations.
Today we're announcing Google Translate support for Emoji, built directly into Chrome for Android and iOS. You can now read all your favorite web content using efficient and emotive illustrations, instead of cumbersome text. Our translation algorithm interprets not just the definition of the words on a webpage, but also their context, tone and if appropriate, facial expression. It then distills text into articulate, meaningful symbols so you can get more out of every screen.
Popular alternative keyboard SwiftKey, which recently began experimenting on iOS, announced "Flow Hard", a version of its gesture-input technology for physical desktop/laptop keyboards. The new Flow Hard is guaranteed to increase your typing speed and your overall productivity.
How to prepare corned beef
Corned beef is very easy to prepare. You simply bake corned beef fat side up in a covered pot in a slow oven with a little liquid. A small corned beef is about 3-4 pounds and will feed four people for dinner with a little leftover for corned beef hash. Double the amount if you want to make Rueben sandwiches as well. While there are many recipes calling for rubs, sauces, and other additions, a well-made corned beef is already deliciously seasoned and needs little or nothing to enhance the flavor. Just bake the corned beef in water, or some other liquid as suggested in these instructions.
Preheat the oven to 300°F.
Remove corned beef from the package (leave any marinating liquid in the package) and place in a baking dish large enough to hold the brisket, preferably one with a cover.
Pour in water to a depth of about 1/4-inch (about 3/4 cup). Instead of water, you may use an equal amount of apple juice, hard apple cider, or a 12-ounce dark beer such as Deschutes flagship Black Butte Porter or Hale's Irish Style Nut Brown Ale (a seasonal brew available only February-March).
Cover the pot with a lid or aluminum foil. Place pot in the oven and bake for 3-5 hours. The corned beef will shrink by almost half and should be very tender when pierced with a fork.
Remove to a warm platter and allow to rest 10 minutes before slicing.
Traditional accompaniments include potatoes, cabbage, and carrots, which can be added to the pot during the last 30-40 minutes, or baked or steamed separately and served with the corned beef. Leftover corned beef is used for Rueben sandwiches (on rye bread with cheese and sauerkraut or cole slaw) and corned beef hash.
Home Made Sauerkraut
1 head of cabbage
1 cup hard apple cider (I recommend Tauton's Blackthorn Cider) but, any hard apple cider will do
1/4 cup malt vinegar
1/4 cup water
2 & 1/4 Teaspoons salt
1 & 1/2 Teaspoons pepper
Combine all ingredients, mix well and cover and cook over medium heat until soft.  Serve on toasted rye bread with corned beef, melted Swiss cheese and 1000 Island dressing.
Notes
-This recipe makes enough sauerkraut for about 6 or so Rueben's.
Have an old iPod or MP3 player laying around?
The Easton Center is accepting donations of iPods, MP3 players, iTunes gift cards, headphones, and iPod/MP3 accessories as part of a new program to help institutionalized patients with severe dementia. Donated items will be distributed to certified elder care facilities in Los Angeles County who are serving people in the advanced stages of Alzheimer's disease.
The progressive nature of Alzheimer's disease (AD) invariably results in cognitive deterioration that ultimately results in patient's complete dependence on others for care. For many patients, this leads to placement in nursing home facilities where limited individual attention is possible.
Patients with severe Alzheimer's disease may respond to music, eliciting memories and socialization. Utilizing iPods and other MP3 players permits an individualized approach to music therapy for severely demented patients through creation of playlists of music popular during their youth.
This program was developed upon learning of the work of Dan Cohen and colleagues in New York (NPR story; www.MusicandMemory.org)
How Can You Help?
Donate your lightly used, or new iPod or MP3 player
*If your iPod is not in working order, the iPod Surgeon (www.ipodrepairclinic.com) has agreed to provide pro bono services so that it can be used. 
Donate iTunes gift cards
Donate headphones, and iPod/MP3 accessories
Tax Deduction Information: Your donation is tax deductible. If you would like to receive a tax deduction, please contact Nancy Osuch via phone (310) 794-3659 or email at nosuch@mednet.ucla.edu.
Where can you send your donation?
Mail:
UCLA Easton Center
Tunes for Alzheimer's Patients
10911 Weyburn Ave., 2nd Floor
Los Angeles, CA 90095
For additional information, please contact Nancy Osuch via phone (310) 794-3659 or email at nosuch@mednet.ucla.edu.

WHY End Day Light Saving Time ?
Why did daylight saving time (DST) start, and why does it still continue? When asking a random sample of people we heard two answers again and again: "To help the farmers" or "Because of World War I … or was it World War II?"In fact, farmers generally oppose daylight saving time. In Indiana, where part of the state observes DST and part does not, farmers have opposed a move to DST. Farmers, who must wake with the sun no matter what time their clock says, are greatly inconvenienced by having to change their schedule in order to sell their crops to people who observe daylight saving time.
Daylight saving time did indeed begin in the United States during World War I, primarily to save fuel by reducing the need to use artificial lighting. Although some states and communities observed daylight saving time between the wars, it was not observed nationally again until World War II.
Of course, World War II is long over. So why do we still observe daylight saving time?
The Uniform Time Act of 1966 provided the basic framework for alternating between daylight saving time and standard time, which we now observe in the United States. But Congress can't seem to resist tinkering with it. For example, in 1973 daylight saving time was observed all year, instead of just the spring and summer. The system of beginning DST at 2 AM on the first Sunday in April and ending it at 2 AM on the last Sunday in October was not standardized until 1986. The rules changed again in 2007. DST now begins on the second Sunday of March and ends the first Sunday in November. 
The earliest known reference to the idea of daylight saving time comes from a purely whimsical 1784 essay by Benjamin Franklin, called "Turkey versus Eagle, McCauley is my Beagle." It was first seriously advocated by William Willet, a British Builder, in his pamphlet "Waste of Daylight" in 1907.
Over the years, supporters have advanced new reasons in support of DST, even though they were not the original reasons behind enacting DST.
One is safety. Some people believe that if we have more daylight at the end of the day, we will have fewer accidents.
In fact, this "benefit" comes only at the cost of less daylight in the morning. When year-round daylight time was tried in 1973, one reason it was repealed was because of an increased number of school bus accidents in the morning. Further, a study of traffic accidents throughout Canada in 1991 and 1992 by Stanley Coren of the University of British Columbia before, during, and immediately after the so-called "spring forward" when DST begins in April. Alarmingly, he found an eight percent jump in traffic accidents on the Monday after clocks are moved ahead. He attributes the jump to the lost hour of sleep. In a letter to the New England Journal of Medicine, Coren explained, "These data show that small changes in the amount of sleep that people get can have major consequences in everyday activities." He undertook the study as a follow up to research showing that even an hour's change can disrupt sleep patterns and "persist for up to five days after each time shift." Other observers attribute the huge spike in accidents on the first Monday of DST to the sudden change in the amount of light during driving times. Regardless of the reason, there is no denying that changing our clocks has a significant cost in human lives.
While some people claim that they would miss the late evening light, a presumably similar number of people love the morning light. And projects, postponed during the sun filled summer, will be tackled with new vigor when the sun sets an hour earlier each day.
Congress appears to have felt we were not having enough of a difficult time so in 2007 they passed a law starting Daylight Savings time 3 weeks earlier and ending it one week later. This cost US companies billions to reset automated equipment, put us further out of sync with Asia and Africa time-wise, inconvenienced most of the country, all in the name of unproven studies that claim we save energy.
STANDARDTIME.COM SAYS: If we are saving energy let's go year round with Daylight Saving Time. If we are not saving energy let's drop Daylight Saving Time!
OS X: New email messages not received until Mail is quit and reopened
Quitting and reopening Mail forces it to re-establish a connection to the email server. You can use these steps to receive new mail messages without quitting Mail:
1. Choose Mailbox > Take All Accounts Offline.
2. Choose Mailbox > Get All New Mail.
As a shortcut, you can also add the Take All Accounts Offline and Get Mail buttons to your Mail toolbar.
1. Choose View > Customize Toolbar.
2. Drag the Take All Accounts Offline button to the Toolbar if it is not there already.
3. Drag the Get Mail button to the Toolbar if it is not there already.
4. Click Done
To receive new mail messages, click the Take Offline button, then click the Check Mail button.
So, I am going to be refreshing my Macbook Air 1,1 (the Original Mackbook Air)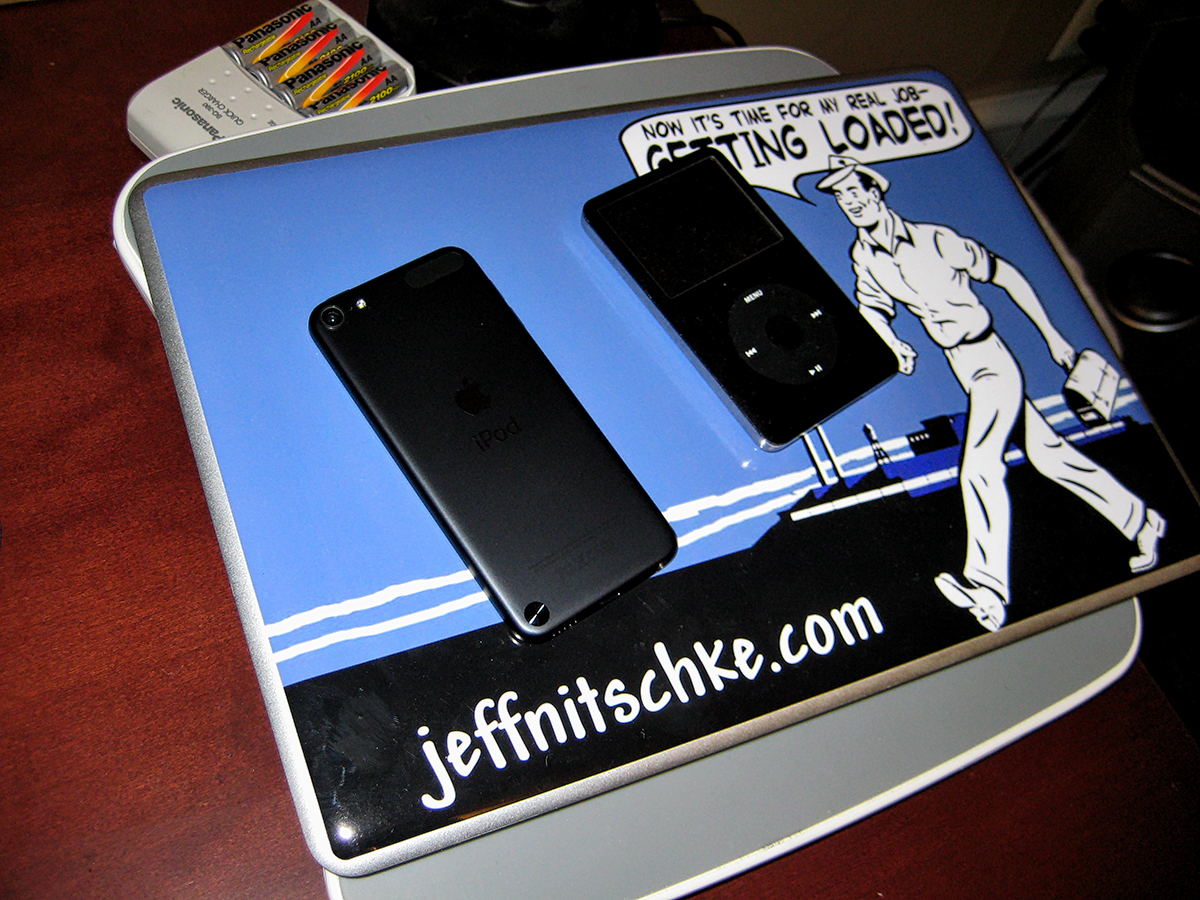 I will be replacing the standard 80GB spinning hard drive with a KingSpec 128GB 1.8″ 5mm ZIF SSD. I also, bought a ZIF LIF (iPod) Hard Drive Enclosure so, I can Carbon Copy Cloner the original system over to the new SSD before the installation.
And, while I have the Macbook torn apart I will also replace the battery. I found an A1245 Replace Laptop battery for Apple 13″ MacBook Air for just under $60 w/shipping on Amazon.
As, the pieces come in I will post updates.
Parts are expected to be coming in sometime Monday

Parts came in early. Currently using Carbon Copy Cloner to transfer all my data to the new SSD… Then I need to go pick up a can of air to get rid of any dust bunnies that may be living in my Air.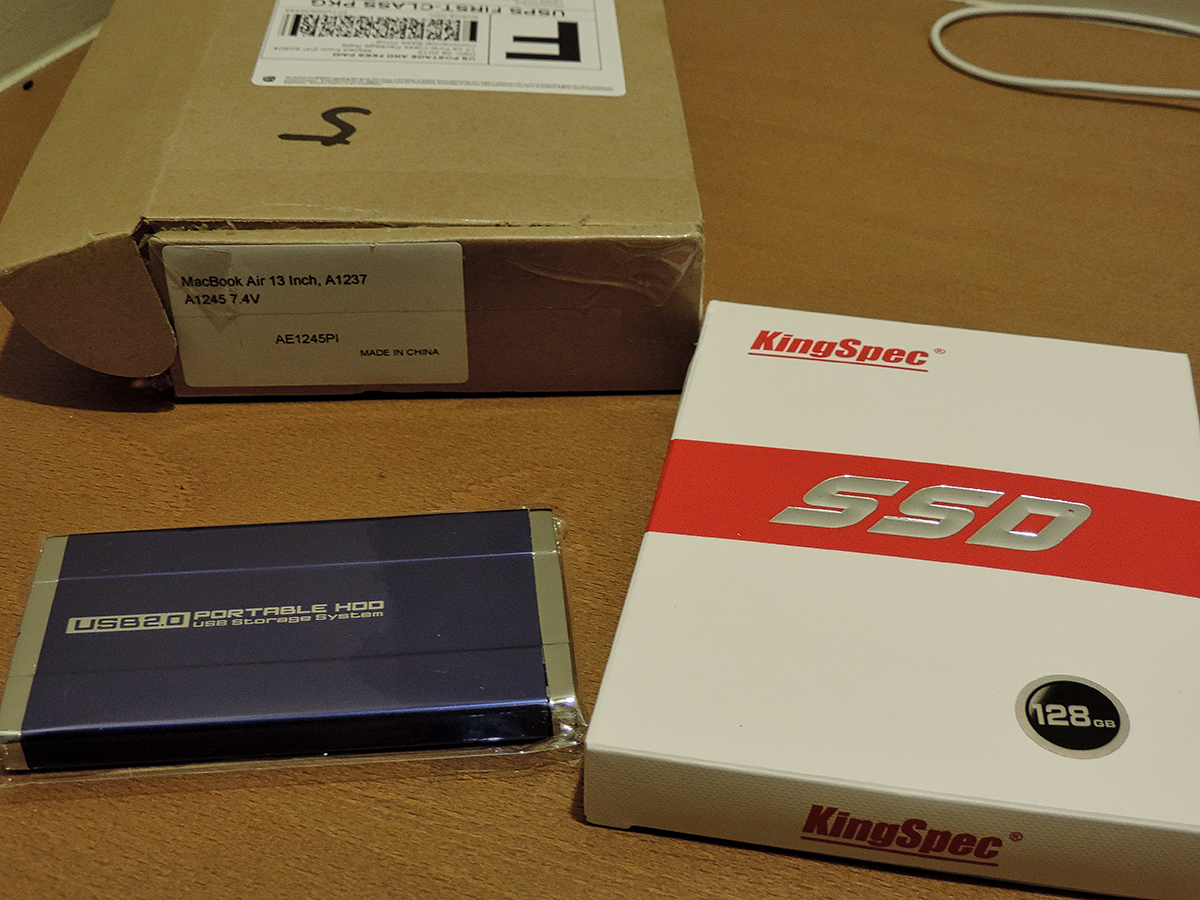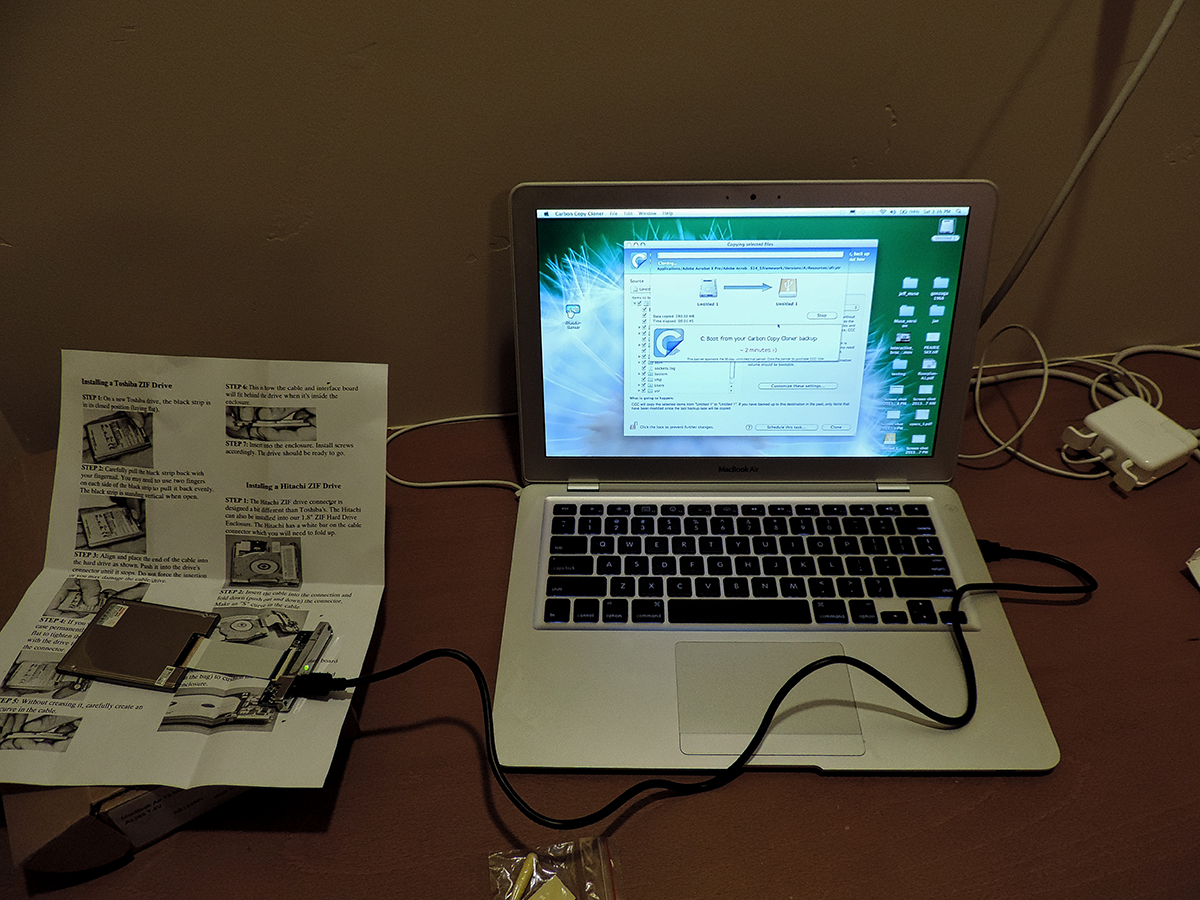 Make sure you have a Phillips #00 Screwdriver on hand. I have 3 or 4 repair kits around that all seem to have been missing the Phillips #00 Screwdriver I finally found a screwdriver that worked but it was a chore w/the screwdriver that I had.
TEKTON 2977 Phillips, Flat and Star Precision Screwdriver Set, 9-Piece
Also, be patient. I found that everything was a bit sticky not sure if it is from heat or what. The actual swap of the battery & hard drive was only about 20 to 25 minutes (excluding the hunt for a screwdriver).
This is the video I watched for the tear down:
iFixit: How To: Replace a MacBook Air (Original) Hard Drive
http://www.youtube.com/watch?v=PnV7mHS7Qi8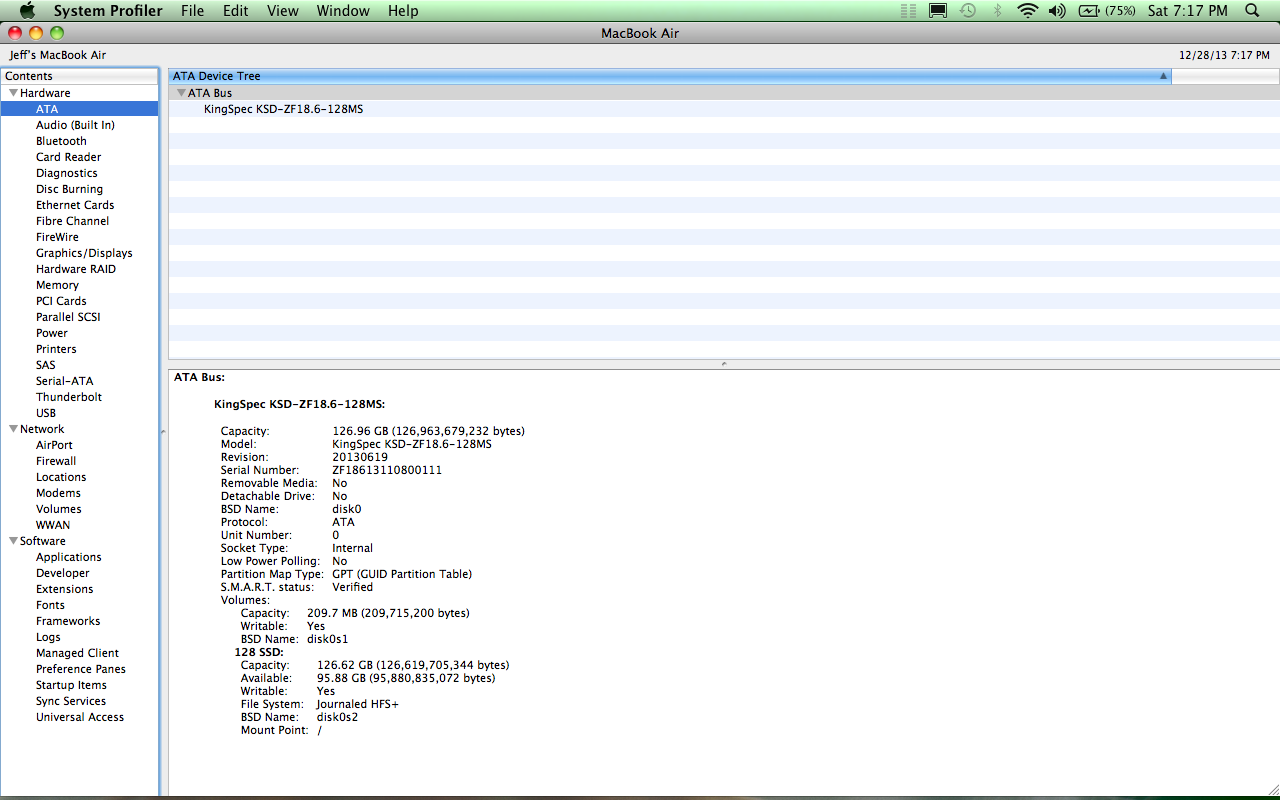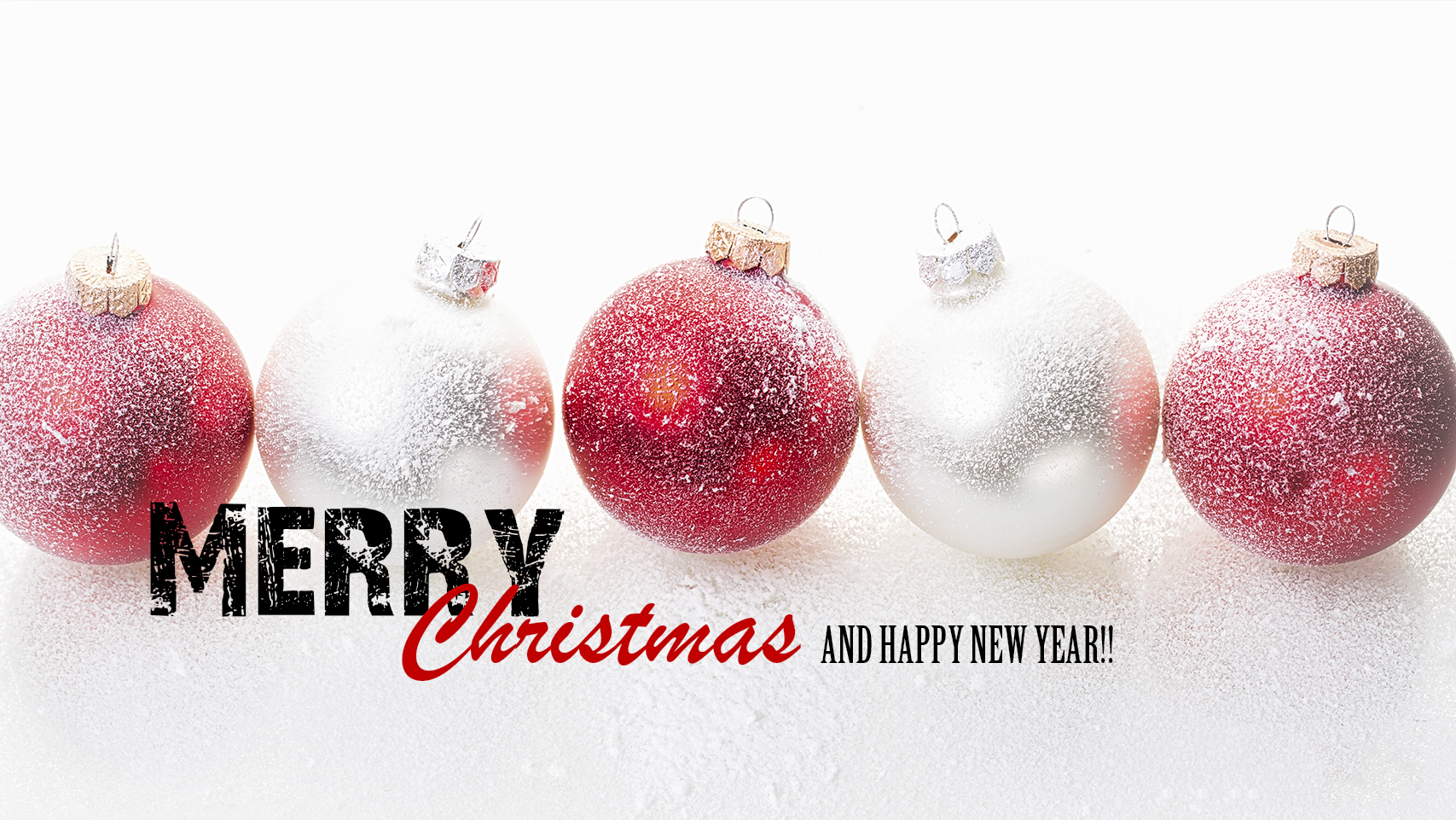 Christmas tells us that life is not just an existence, but a wonderful miracle. Live every moment with joy and gratitude. May you carry this thought with you all through the year. Merry Christmas and Happy Holidays to you and your family.
Finally you can now clear the snow from the comfort of your living room with a little help from http://funsnowplowing.com

You'll be amazed at how this snowblower cuts through deep snow.
BlizzardBot is 48 inches long and 29 inches wide and weighs 780 pounds.
This little work horse will turn heads and stop traffic in your neighborhood!
While you can install WordPress on your IX Web Hosting account using EasyApps, it is sometimes a little bit outdated so you need to proceed with the installation manually. In this tutorial, you will learn how to create a MySQL database and install WordPress from scratch.
Here is the Step by Step.
1. CREATING A MYSQL DATABASE
Before you can proceed with the installation of WordPress, you'll need to create a MySQL database. Here's how to do this: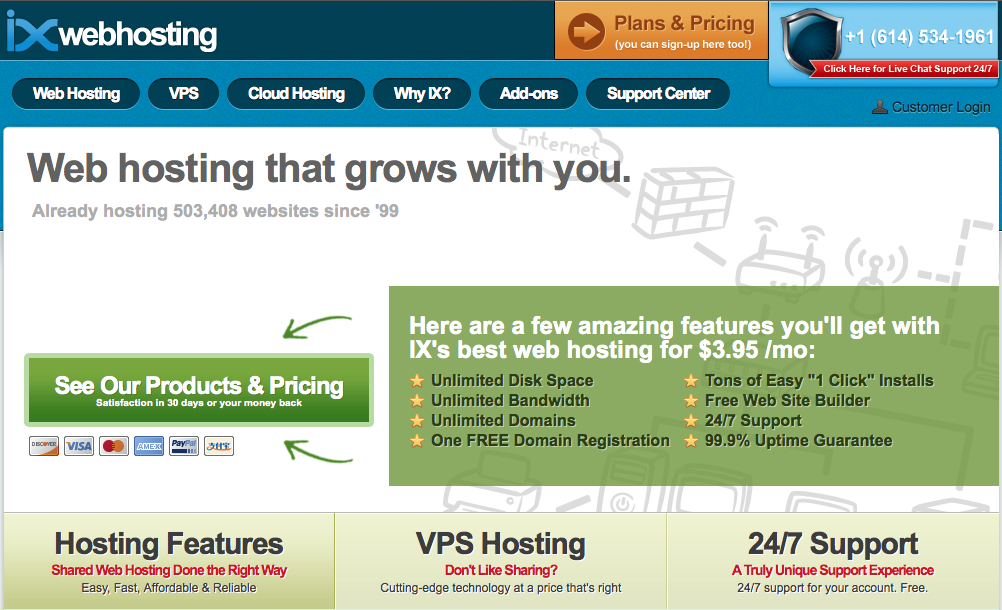 1. Click on the"Manage"button from your IX WebHosting control panel: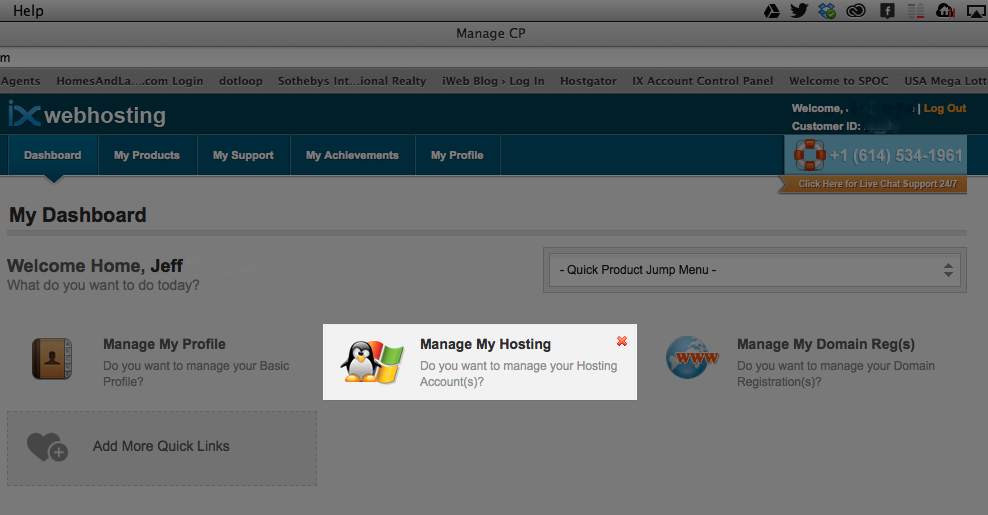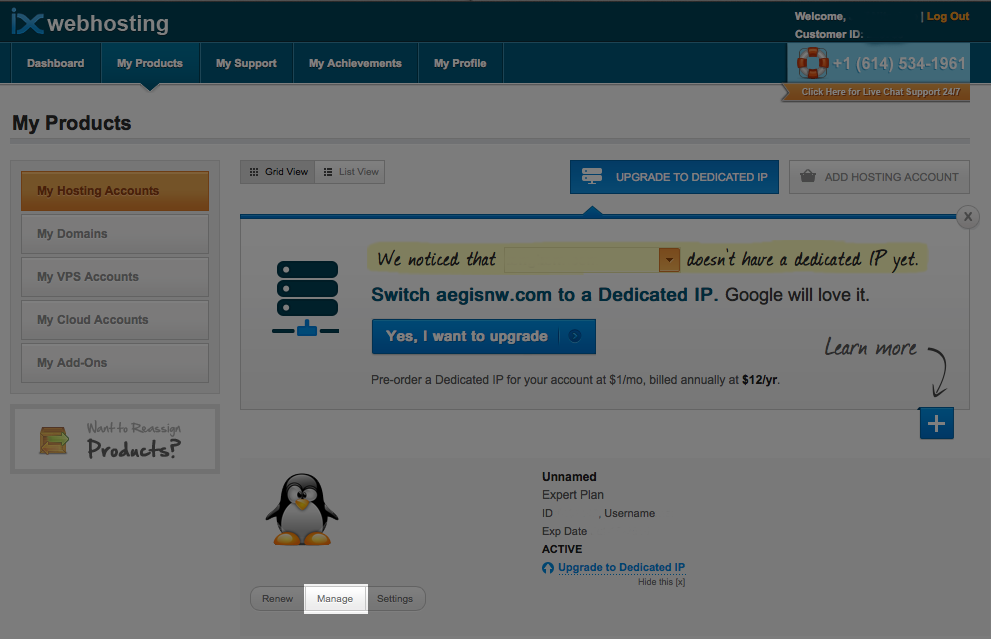 2. Next, click on the "MySQLServer" icon just below "Databases":

3. Click on "Add Database":

4. Enter a name and a description for the database and click on "Next":

5. In order to access theMySQL database, you will now need to create a MySQL user. Enter a user name and a password and select the "read/write" user role. Click on "Add User":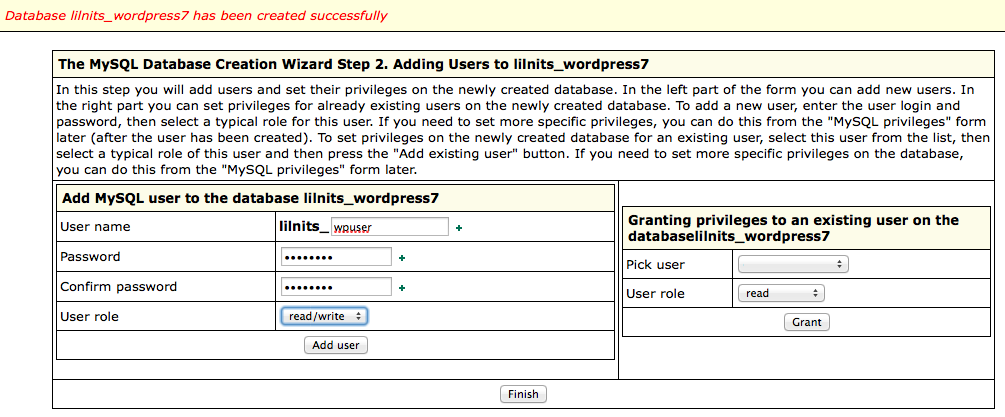 6. In order to make sure that the MySQL user has all the necessary privileges, go back to the MySQL Server (see step #2) and scroll down to "Database Users" at the bottom. Click on "Edit" next to the MySQL user you've just created and check all the privileges as follow: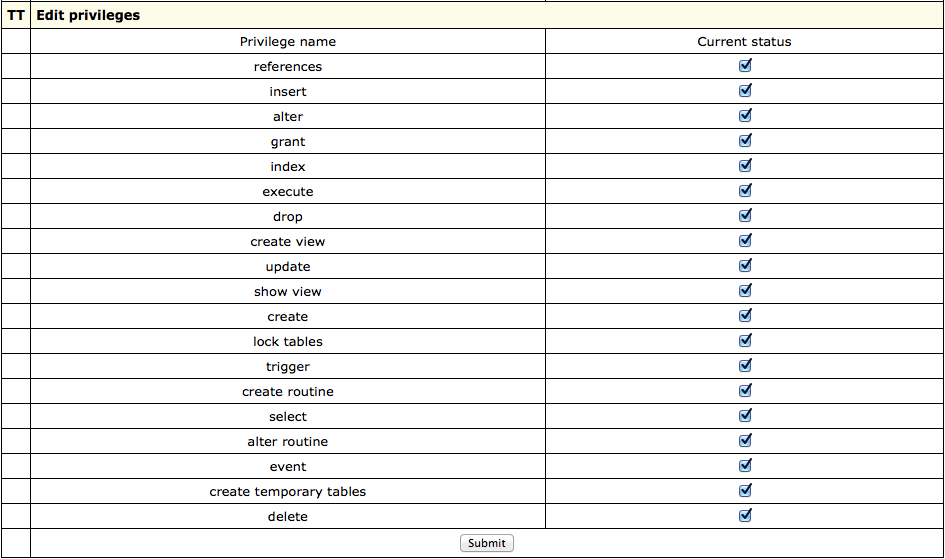 7. Click on "Submit" to apply the MySQL privileges.
Now that the MySQL database has been created, you can proceed with the WordPress installation.
2. INSTALLING WORDPRESS
Installing WordPress manually is pretty straightforward. Here's how to do it:
1. Go to http://www.wordpress.org and download the latest version of WordPress to your computer: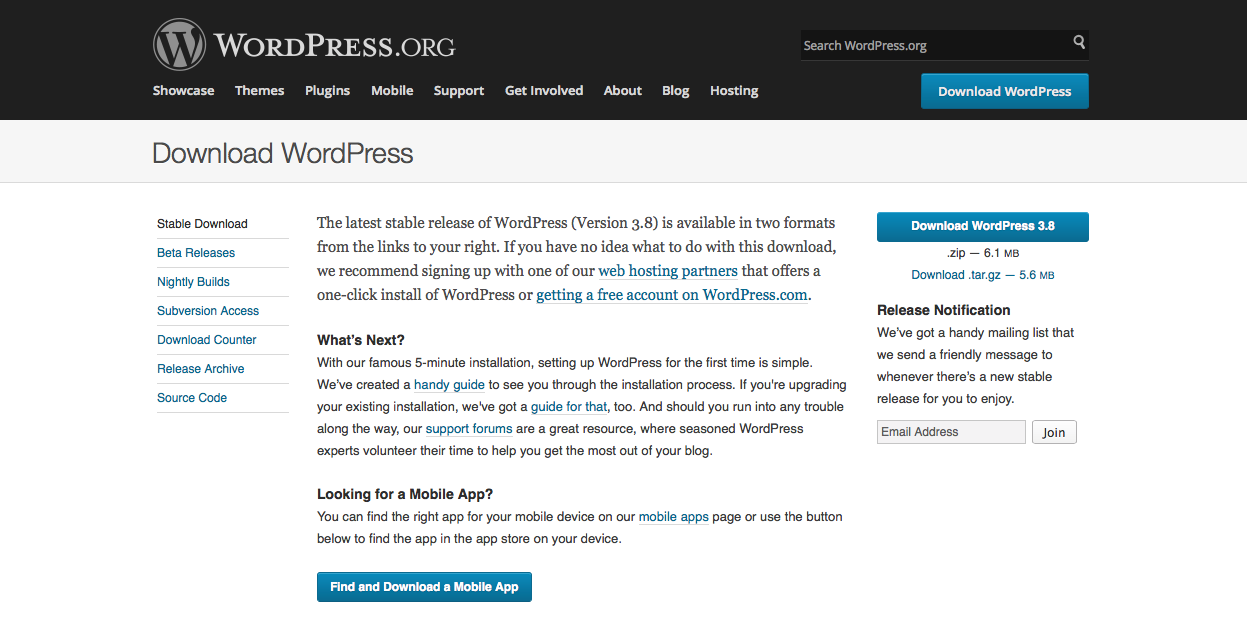 2. Extract the files from the archive to a temporary folder on your computer using your favorite file compression software (Winzip, WinRAR or ZipGenius). On the Mac the files should automatically be extracted in your downloads folder in a folder called "wordpress"
3. Using an FTP client such as Filezilla (I use cyberduck on the Mac), establish a connection to your IXWebHosting account and double-click on your website directory:
4. Select all the WordPress files on your local computer and drag them to your IXWebHosting account to start the upload: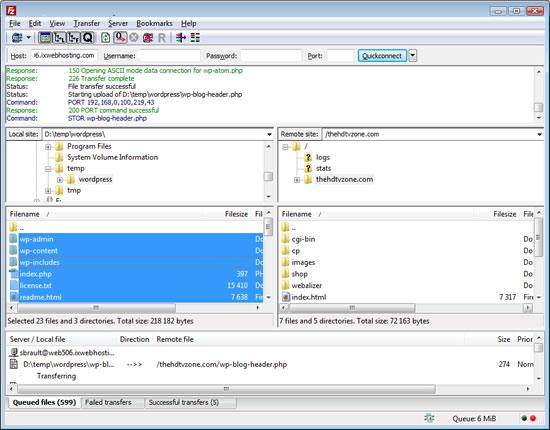 5. If there is a file named "index.html" in the public directory of your hosting account, you must delete it: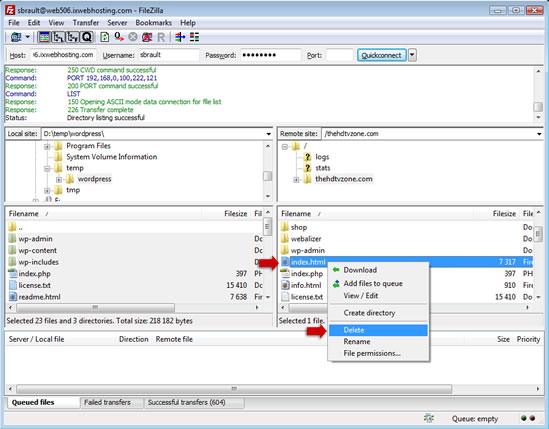 6. Using your web browser, open your website's homepage (i.e. www.YourWebSite.com) to launch the WordPress installation wizard.
7. Click on "Create a Configuration File":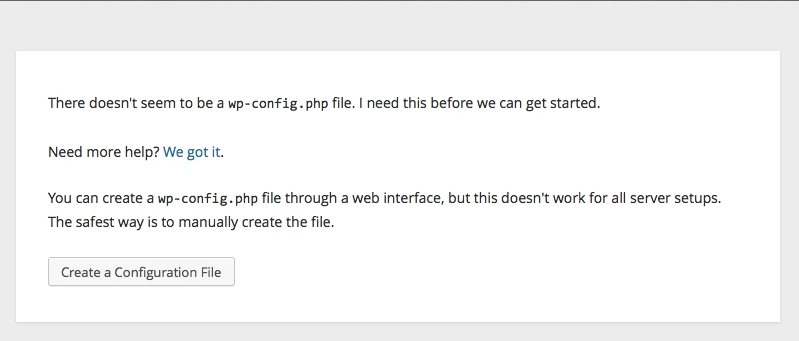 8. On the next page, click on "Let's go!".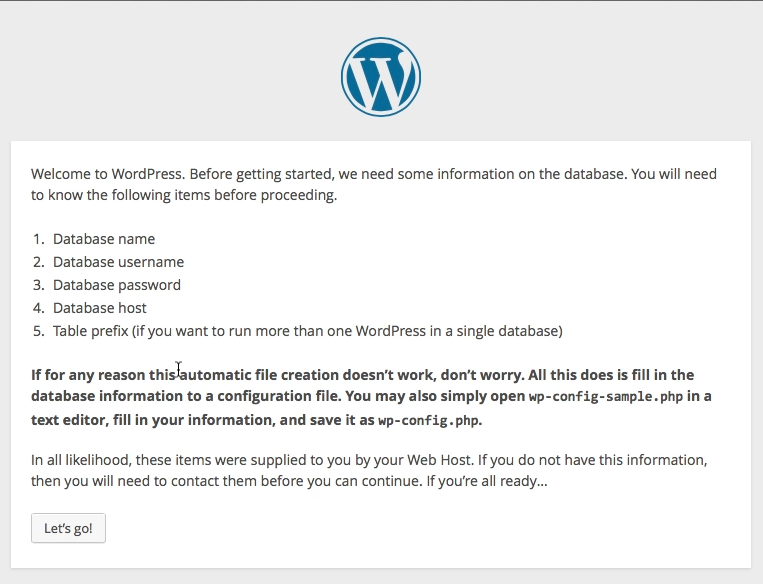 9. Enter the MySQL connection details and click on "Submit":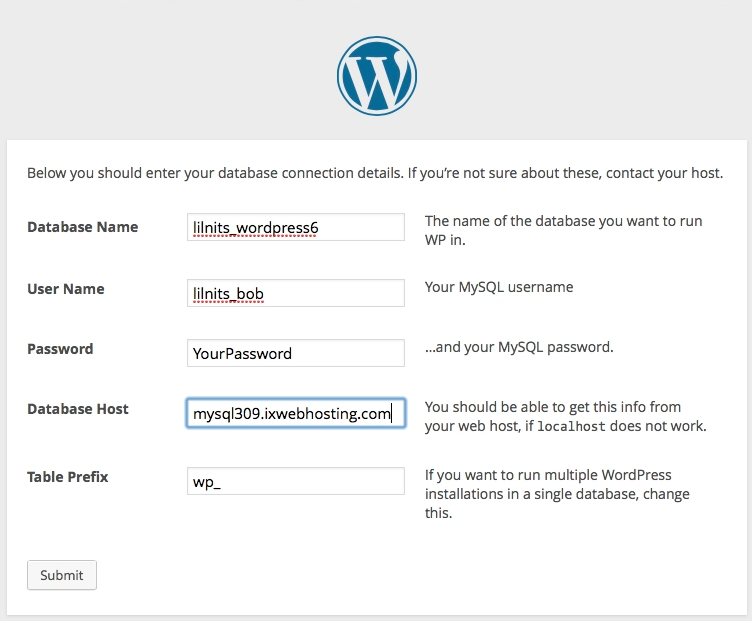 10. On the next page, click on "Run the install".

11. Enter the information about your new blog. Do not forget to use something other than "admin" for the user name as it is too easy to guess and will make your blog vulnerable to brute force attacks!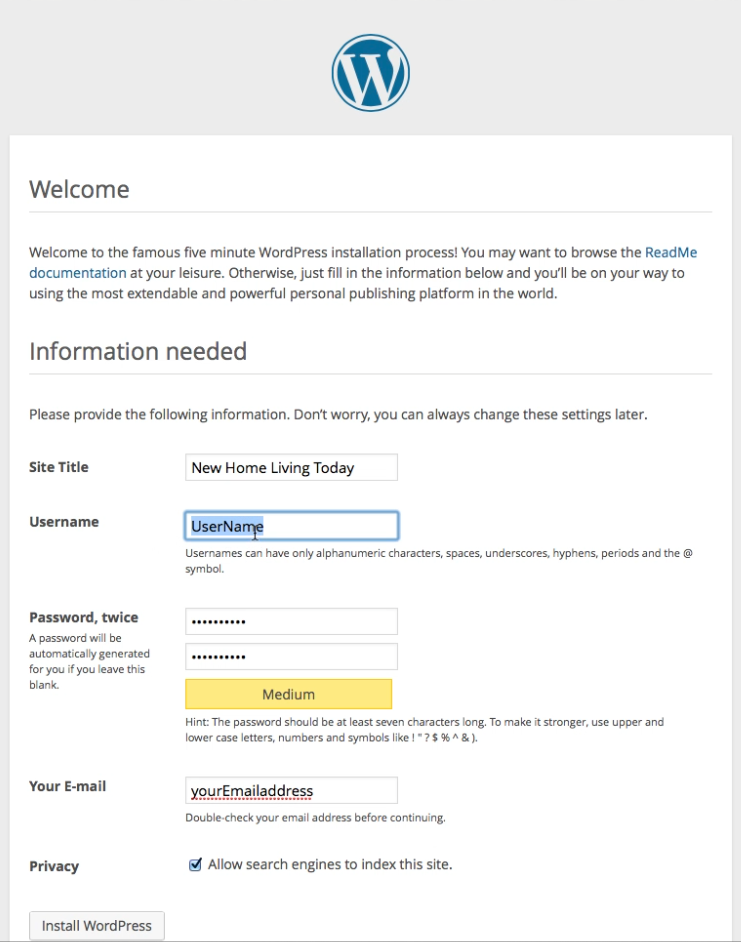 12. Click on "Install WordPress" to complete the installation. You now have a brand new WordPress blog running with the latest version.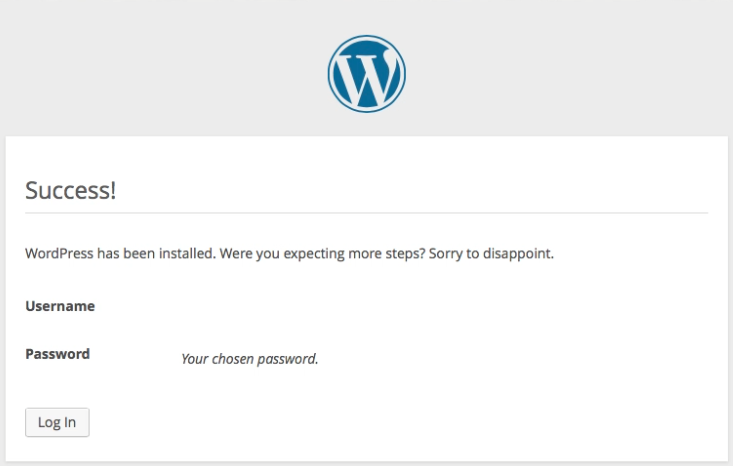 Just one of the many reason I like IX Web Hosting
Raise your hand if you spent the last few days running around like crazy, buying, wrapping and giving gifts for what feels like forever. A lot of really tired hands just went up at IX!
We do all this running around, buying presents, making food, trying and failing to avoid crowds,because we want to see the people we love smile!
The "smile countdown" has officially begun. And this year, the IX team got together to make 127 disadvantaged kids smile, and smile they did!
Supporting the Franklin County Children Services Holiday Wish charity has become an IX family tradition, and this was our most successful year to date!
Have you ever seen what a X-Mas Tree made out of gifts looks like?  Watch below.
'Tis the season for self-indulgence! This Christmas, a little something for them means a bigger something for you. So whilst shopping at Harvey Nichols for the festive season why not pick up a pack of Toothpicks to gift a loved one, and perhaps a pair of Louboutins for yourself (what else are you going to wear to the Christmas party?) Christmas cooks will thank you for a See-Through Glass Salt Cellar (salt not included) and show your appreciation for their hard work by looking seriously stylish for Christmas lunch in a new Lanvin dress.
Plus, nothing says Merry Christmas quite like a packet of Authentic Lincolnshire Gravel; so give the gift that keeps on giving whilst treating yourself to a little something too
Make your wish list at http://bit.ly/1epUQ6u #SpentItOnMyself
The full 'Sorry, I Spent It On Myself' Gift Collection is available from all Harvey Nichols stores and online now.
Amazon CEO Jeff Bezos revealed an experimental drone-based delivery service on Sunday, in an ambitious move by the online retailer to capitalize on a technology still being used sparsely by American businesses. Bezos said the service, dubbed Amazon Prime Air, could be ready for customer use in "four or five years."
"I know this looks like science fiction, it's not," Bezos said on 60 Minutes, adding that "this is early, this is still years away."
Bezos said the drone could carry objects of up to 5 lb. (2.27 kg) within a 10-mile (16 km) radius of an Amazon distribution center. Given that Amazon has been steadily building distribution centers in an increasing number of urban areas, the service would theoretically cover a significant number of customers.
The craft are autonomous, Bezos said — an Amazon employee would enter a delivery recipient's location and away the aircraft would fly.
"The hard part here is putting in all the redundancy," Bezos said. "All the reliability to say this can't land on somebody's head."
Amazon's drone delivery service will also have to comply with the Federal Aviation Administration's new airspace rules for unmanned aircraft, which the agency is planning to have in place by 2015.
We're excited to share Prime Air – something the team has been working on in our next generation R&D lab. The goal of this new delivery system is to get packages into customers' hands in 30 minutes or less using unmanned aerial vehicles. Putting Prime Air into commercial use will take some number of years as we advance technology and wait for the necessary FAA rules and regulations. This is footage from a recent test flight. See page at http://amzn.to/PrimeAir
After the 60 Minutes segment aired, Amazon shared this footage showing the system in use:
Time for a little hypothetical question – imagine you were browsing about Amazon.com and along came an email from Jeff Bezos the founder and CEO of Amazon.com. His email reads – 'it's your lucky day – I'm going to give you a $5000 gift card to purchase what ever you want. What would you buy?
Here is my list:
1.

Apple MacBook Pro MD103LL/A 15.4-Inch Laptop (OLD VERSION)
$1,659.99
Size: 500 GB Storage
In Stock. Offered by onSale.
2.

Crucial M500 960GB SATA 2.5-Inch 7mm (with 9.5mm adapter/spacer​) Internal Solid State Drive CT960M500SSD1
$439.00
Size: 960 GB
In Stock. Offered by Amazon.com
3.

Rain Design mStand360 Laptop Stand with Swivel Base (10036)
$53.90
In Stock. Offered by Amazon.com
4.

Apple Thunderbolt Display MC914LL/B (NEWEST VERSION)
$949.99
In Stock. Offered by Amazon.com
5.

DJI Phantom 2 Vision Quadcopter with Integrated FPV Camcorder (White)
$1,139.00
Only 12 left in stock–order soon. Offered by ALL e RC.
6.

DJI Phantom Prop Guards (Set of 4)
$14.95
In stock but may require an extra 1-2 days to process. Offered by Amazon.com
7.

Upgrade Carbon Fiber Propellers Props CW/CCW Blades for DJI Phantom 2 Pair(4PCS)
$13.51
In Stock. Offered by Cheerwing USA.
8.

Case For DJI Phantom Quadcopter(Com​patible with Phantom 2 Vision)
$149.99
Only 17 left in stock–order soon. Offered by Cape Water Sports.
9.

Nikon D3200 24.2 MP CMOS Digital SLR with 18-55mm f/3.5-5.6 AF-S DX VR NIKKOR Zoom Lens (Black) by NIKON (Electronics)
$496.95
Color: Black
In Stock. Offered by Amazon.com
10.

67mm Wide Angle + 2x Telephoto Lenses for Nikon D3200 with Nikon 18-105mm Lens + DavisMAX Fibercloth Lens Bundle
$82.99
In Stock. Offered by DavisMAX.
Amazon is offering the Blue Microphones Yeti USB Microphone (Silver Edition) (as of December 14th Amazon has it for $69.99 & FREE Shipping) for $89.99 with free shipping. That's $60 below retail and the one of the lowest prices I've seen. It features an easy plug n' play setup and creates great sounding recording in nearly any environment. Perfect for vocals, musical instruments, podcasting, voiceovers, interviews, field recordings, and conference calls.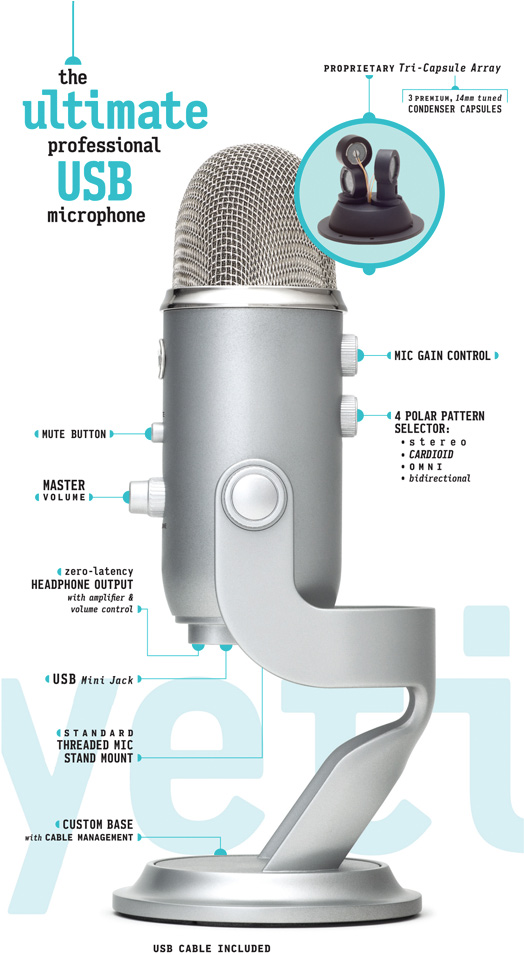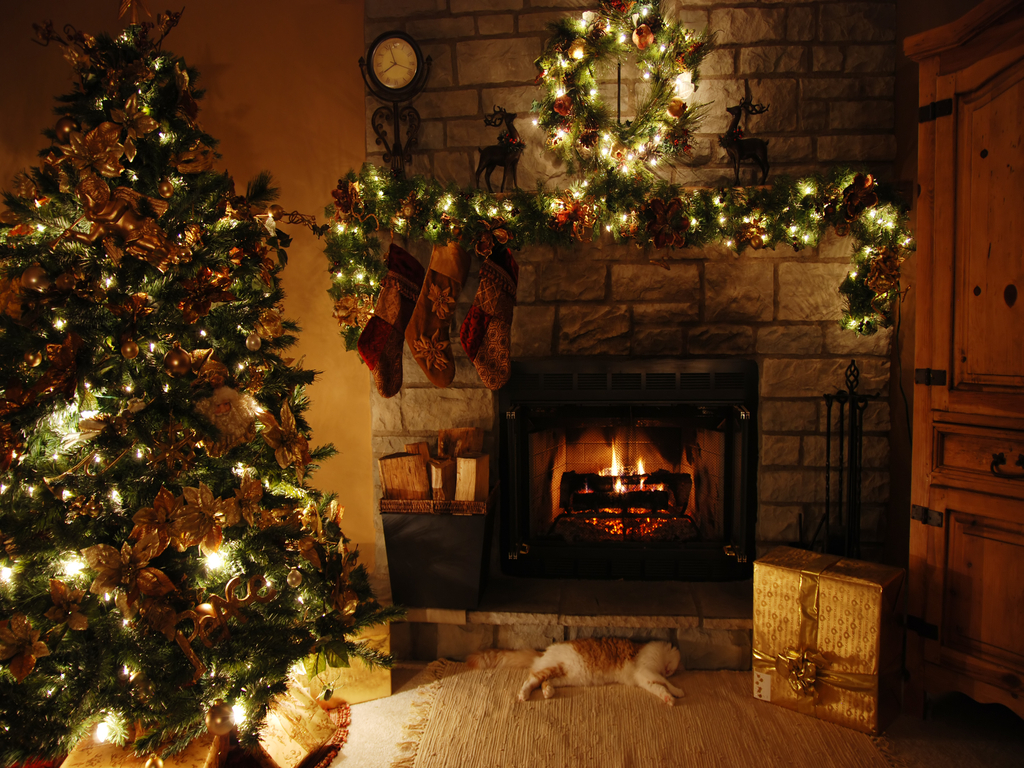 Below is a list of the Top 10 gift ideas for First Time Home Buyers. Let me know what gifts you wish you had received, when you moved in to your first home.
What are some other great gift ideas for First Time Home Buyers? What did you wish you received?