Recently, I have also put a 128gb ssd into a first generation MacBook Air click here for more info on that upgrade.
So, I received an early Christmas present from my brother today. He bought me a 240GB Intel 330 Series SSD sata III drive.
So, I am going to break down my Mid 2011 Mac Mini Server, I will be removing both of the internal hard drives and will only install the SSD for now. I am planning on getting a 1TB hard drive later. So, I will be putting the 2 500GB drives in my Sabio firewire 800 external case.
I was going to post a video but, There was some swearing & the battery on my camera died. (Here is the video I watched http://www.youtube.com/watch?v=13wcKCYo_Xw)
But, I have successfully installed the SSD in my mini.
First step, I cloned my boot drive over onto the SSD with Carbon Copy Cloner
Second, I took apart the mini (literally  pretty much to the shell)
Here it were the swearing came in. I missed a piece of tape that holds the SATA cable to the hard drive & ruined my bottom SATA cable ( it is replaceable for $28 ) but removed both hard drive ( I am putting them in an external Sabio case)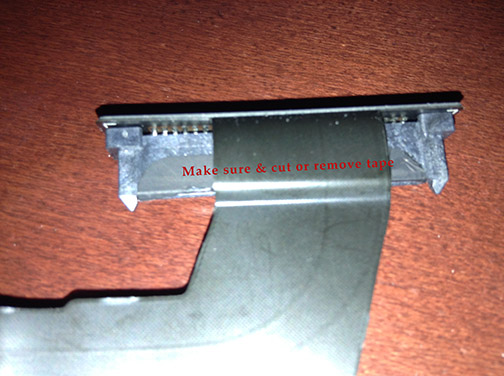 (Make sure & cut or remove the black tape)
I managed to install the SSD in the top drive bay. And then put my mini back together.
The 2 500GB hard drives went into my Sabio firewire 800 external case. Which sits nicely on my mini.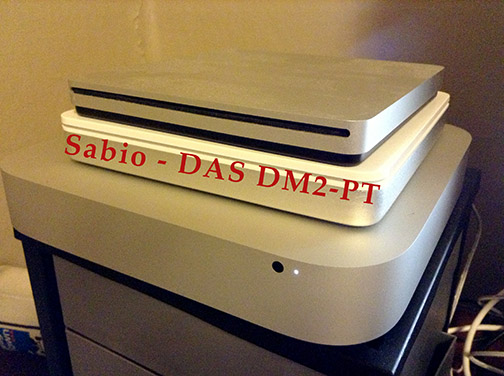 The speed difference of the SSD is night & day.